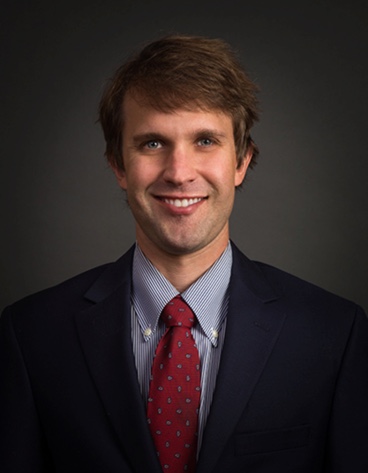 D Ryan
L.
Brumlow
Douglas Ryan Brumlow joined Jenkins Bowen & Walker in May of 2019. Mr. Brumlow earned his Bachelor of Business Administration, cum laude, from the University of Georgia in 2009. He then attended Mercer University's Walter F. George School of Law also earning his Juris Doctorate, cum laude, in 2012.
Mr. Brumlow has vast experience in the areas of insurance defense, personal injury, and complex litigation.  He has represented individuals as both plaintiffs and defendants, as well as insurance companies across the state in actions involving serious personal injuries. Mr. Brumlow has also represented various cities, counties, businesses, neighborhood associations, citizen groups and individuals in state and federal courts in Georgia in the areas of condemnation, zoning, land use, and local government law.
Prior to joining the firm, Mr. Brumlow practiced with Downey & Cleveland, LLP, a defense litigation firm in Marietta, Georgia, focusing primarily on general and complex litigation, general liability defense, automotive accident liability and premises liability. Mr. Brumlow has represented clients in all aspects of litigation in both Georgia and Federal Courts, including mediation and settlement negotiations as well as trials and hearings.
---
Education
Bachelors of Business Administration, cum laude, The University of Georgia, 2008
Juris Doctorate, cum laude, Mercer University School of Law, 2012
Practice Areas
Automobile Accident Liability, Premises Liability, General Tort Liability, First Party Insurance Claims, Personal Injury, Condemnation, Eminent Domain, Local Government and Municipal Law.
Court Admissions
Georgia State and Superior Courts
Georgia Court of Appeals
Supreme Court of Georgia
United States District Court for the Northern District of Georgia
Memberships
Georgia State Bar Association
Cobb County Bar Association
Bartow County Bar Association